Downloadable White
Papers & Reports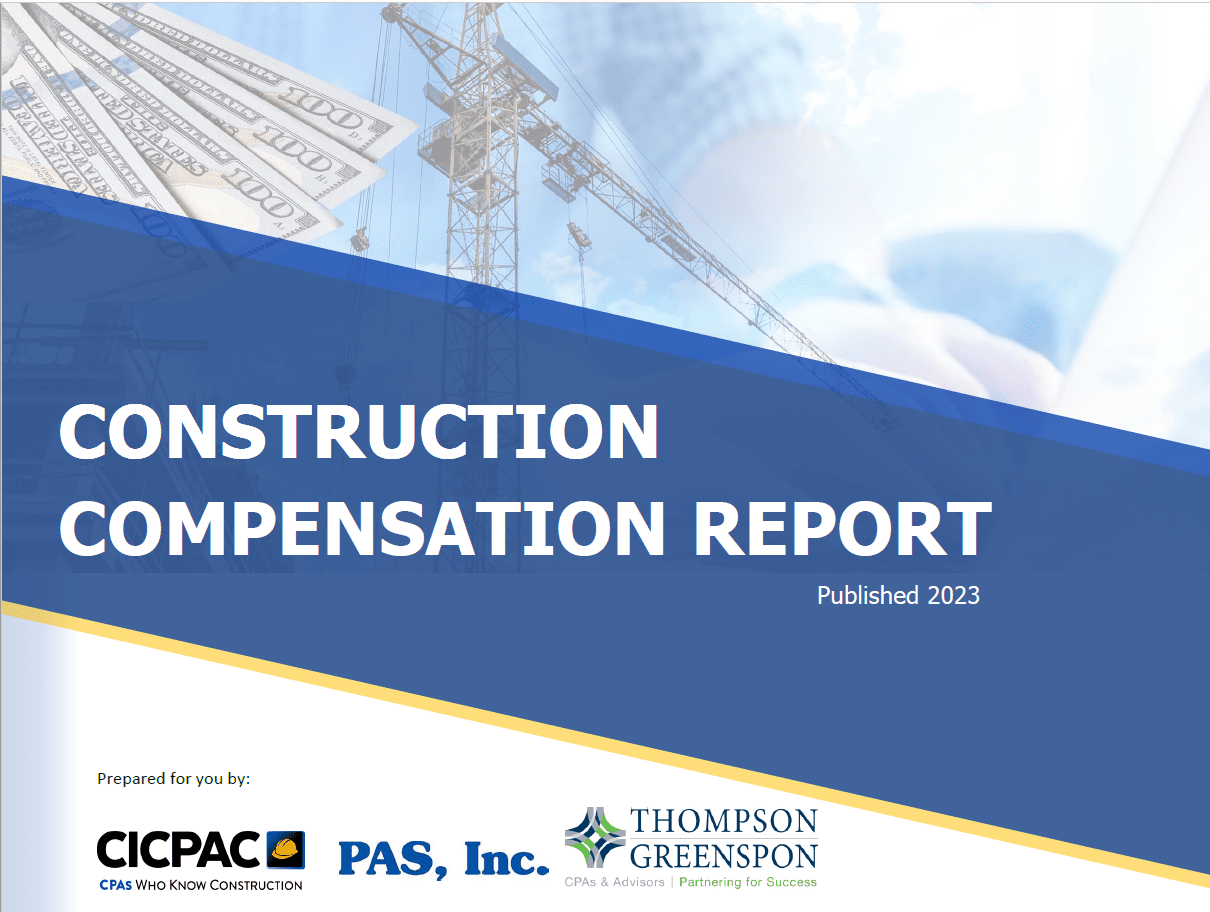 Download Our 2023 Construction Compensation Report
PAS, Inc., the source for construction industry salary and benefit benchmark data, CICPAC, and Thompson Greenspon have developed a packet of the most comprehensive pay data available in the construction industry.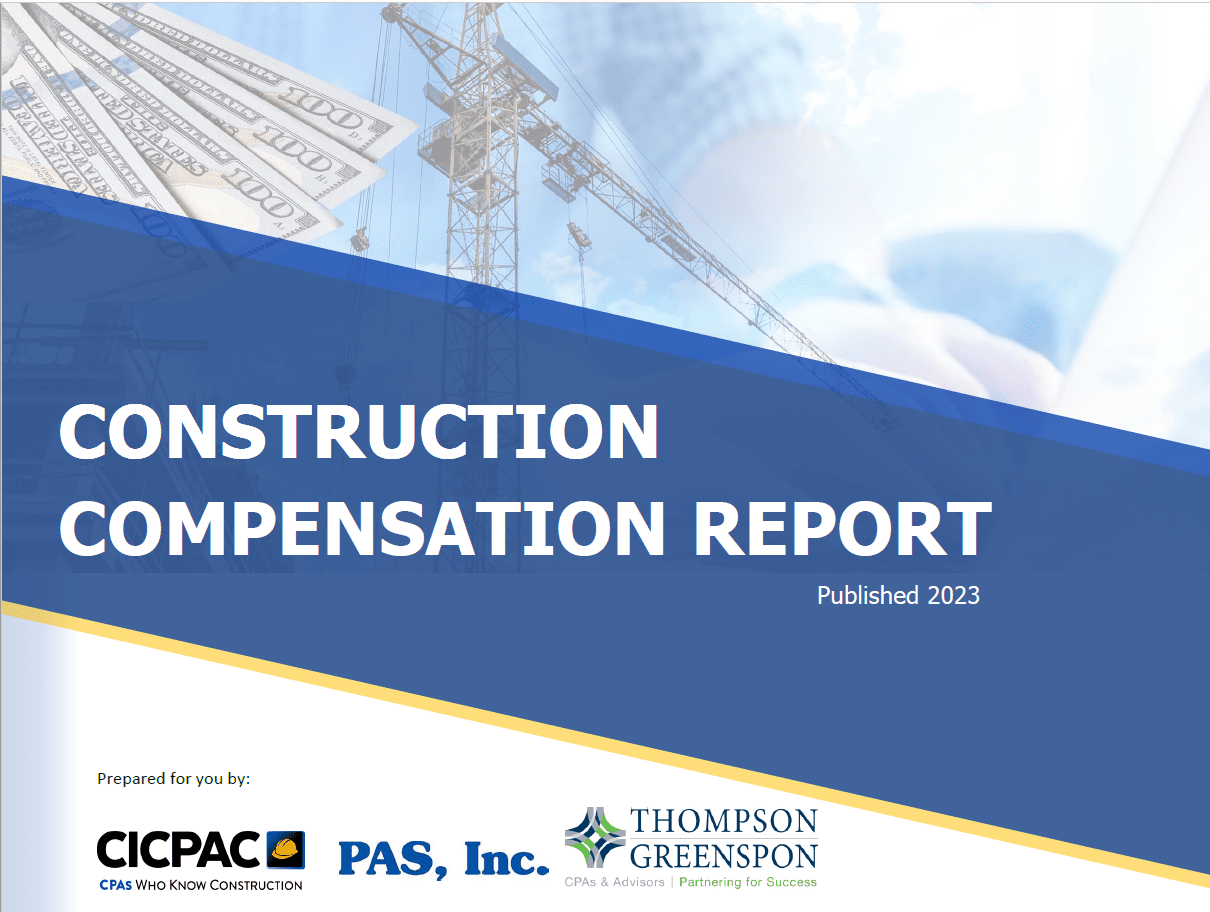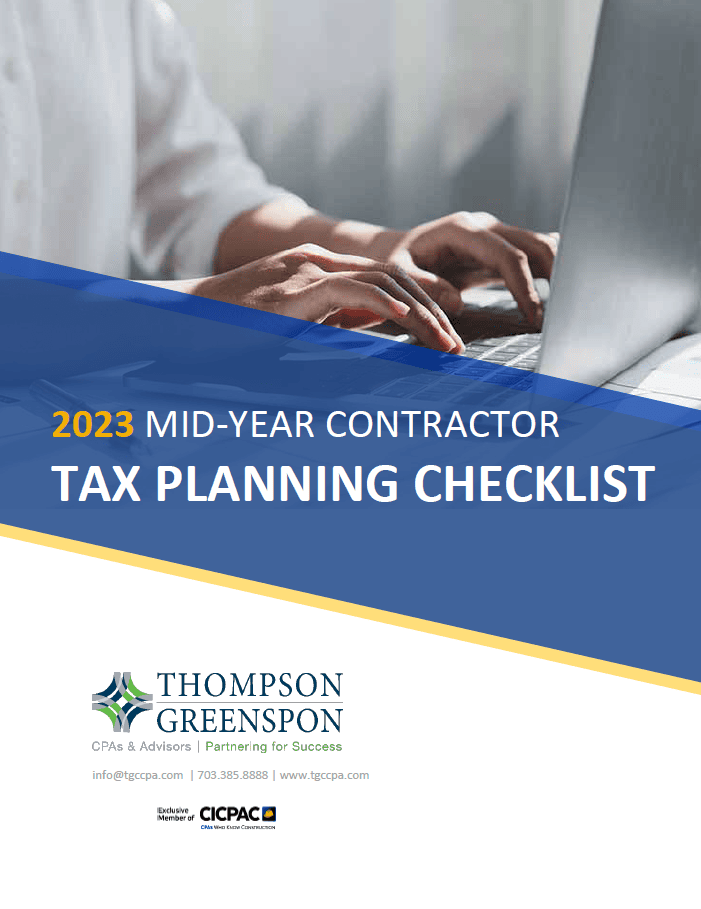 Mid-Year Contractor Tax Planning Checklist 2023
The continued impacts of the Inflation Reduction Act of 2022, the Tax Cuts and Jobs Act (TCJA) and CARES Act of 2021, continues to drive an active tax policy environment. This constant change requires continued analysis and proactive planning for CPAs and their contractor clients.
The CICPAC Tax Thought Leadership Committee has compiled a brief summary of various tax planning issues potentially impacting our construction clients for consideration. In the interest of timing, this document only provides a brief overview and reminder of areas for further consideration during planning in 2023 and beyond.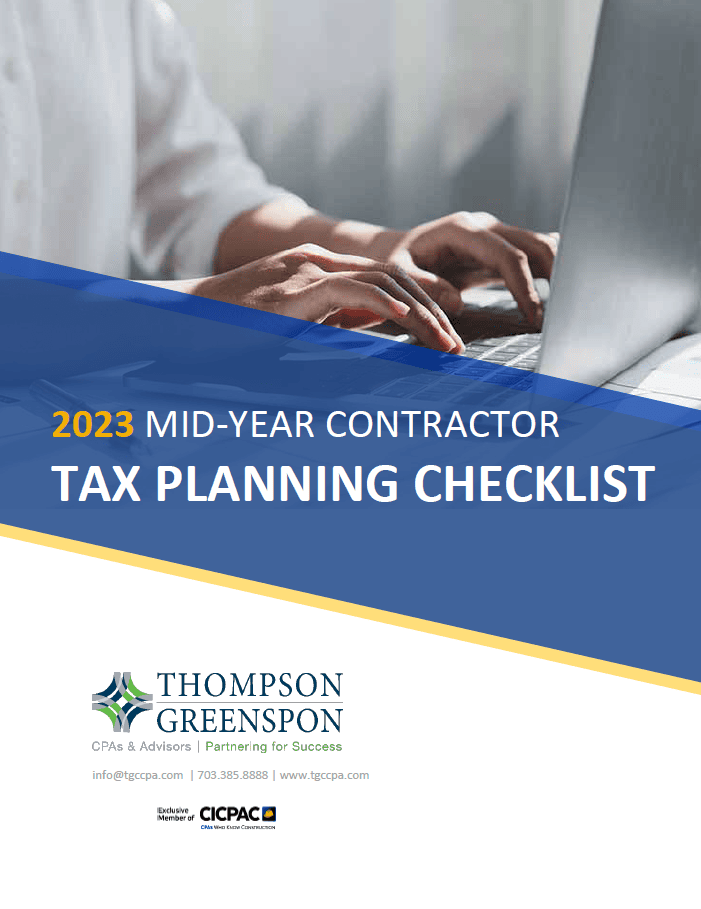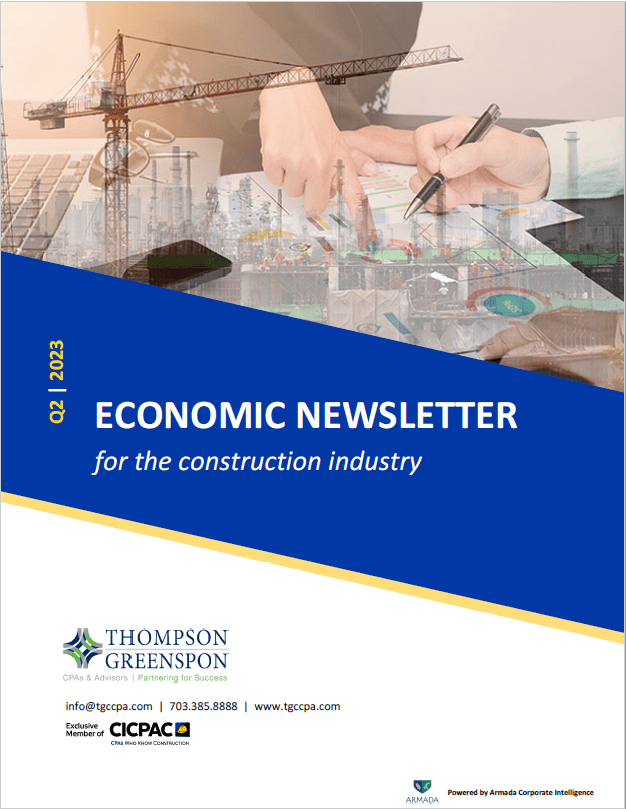 Download our Q2 2023 Economic Newsletter for the Construction Industry
CICPAC, in collaboration with economist Dr. Chris Kuehl and Armada CI, has launched a quarterly economic report that specifically targets the construction sector.
This report offers a comprehensive analysis of various factors that affect the construction industry on a macro level, including regional construction spending, raw materials, supply chain, banking and financing matters, and the overall construction industry outlook.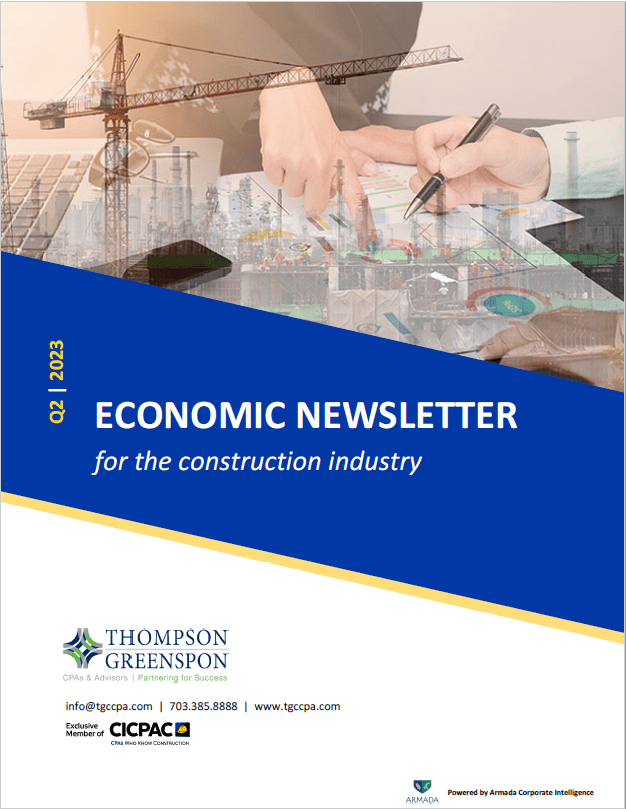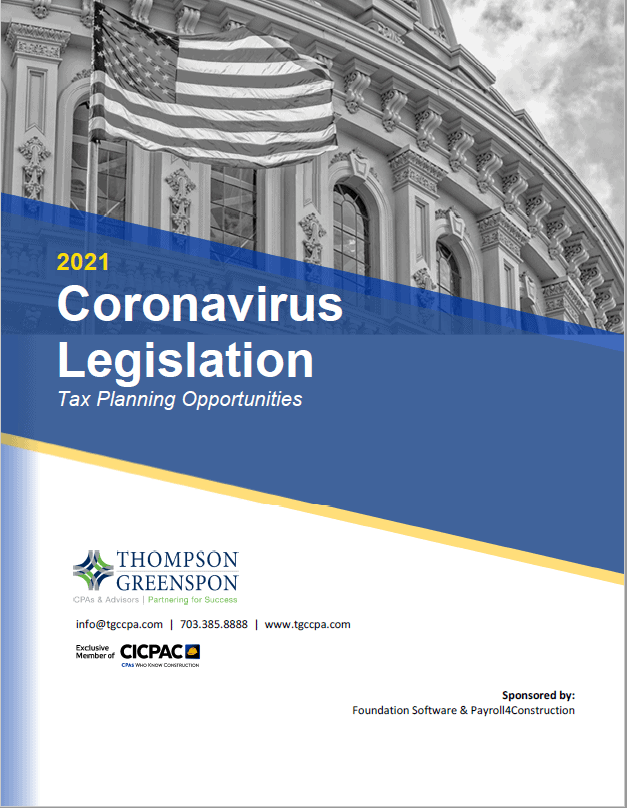 Covid Legislation: 2021 Tax Planning Opportunities
On March 27, 2020 the President signed the CARES Act, which includes many tax provisions that are intended to put cash flow in the hands of individuals and businesses. Additional coronavirus relief related legislation has been passed and is included in this whitepaper. Compiled is a summary of those changes potentially impacting our construction clients.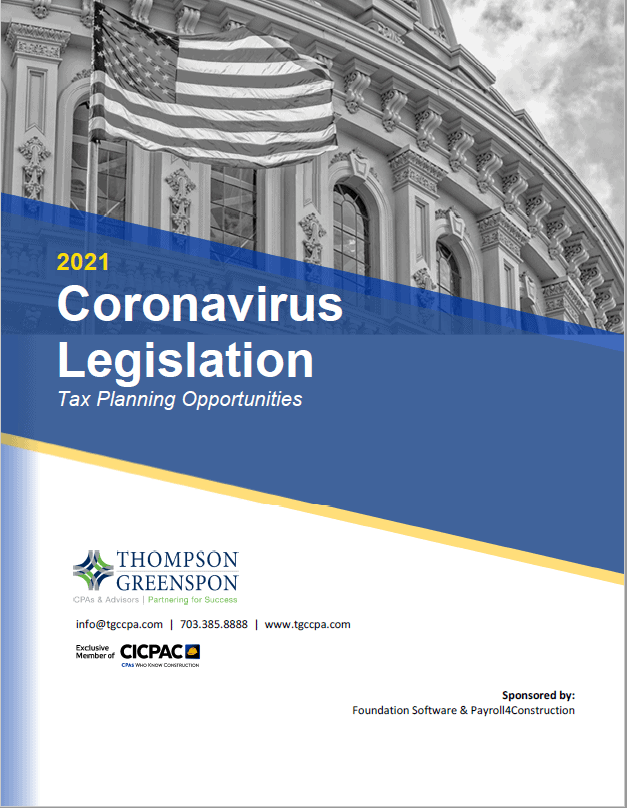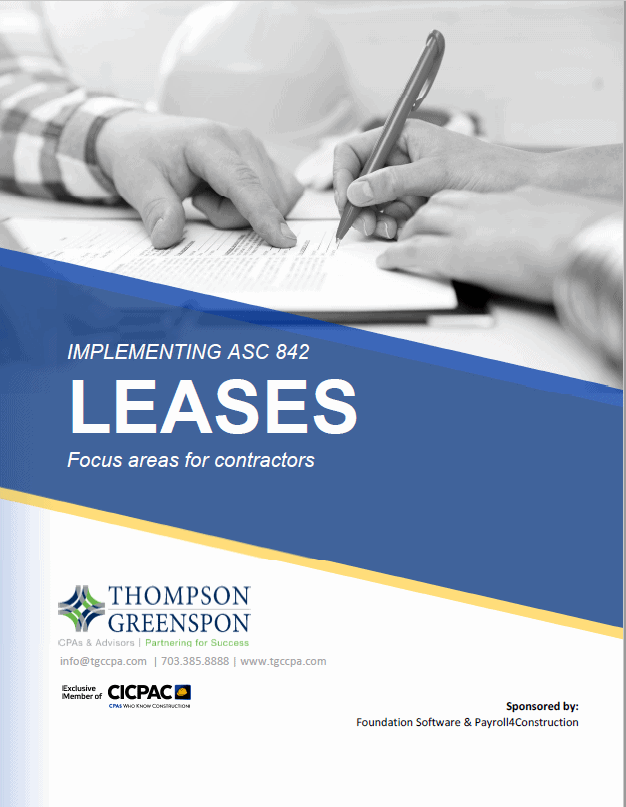 Implementing Asc 842 Leases: Focus Areas For Contractors
This whitepaper is offered to provide further insight to some key areas that you should be aware of when implementing the FASB ASU 2016-02, Leases (ASC 842) standard.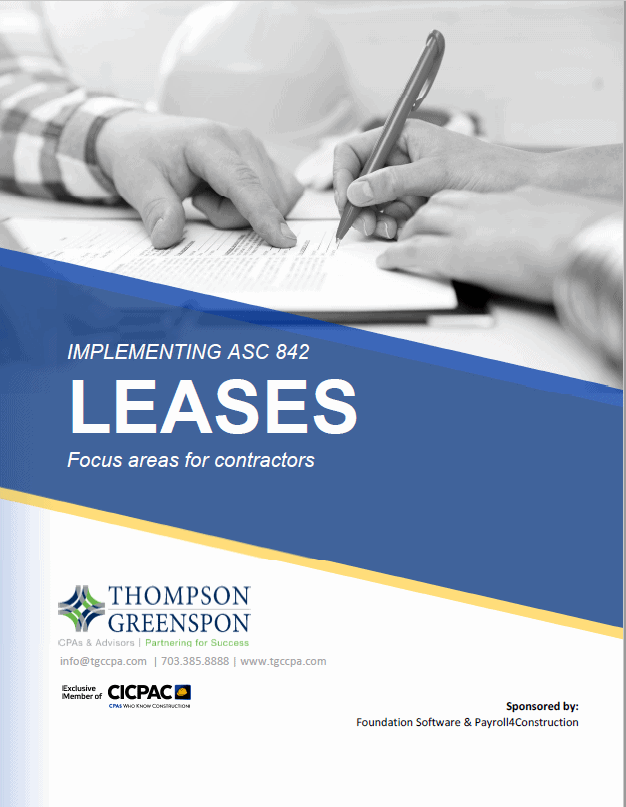 Our Affiliated Construction & Real Estate Associations