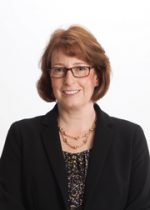 Thompson Greenspon is pleased to welcome Carolyn Quill, CPA, JD, LL.M. as a principal of the firm.
Carolyn joins Thompson Greenspon with more than 25 years of public accounting experience as a tax professional. Throughout her career, Carolyn's experience has included working with large multi-state and closely held businesses, their owners and executives, as well as extensive involvement in individual and partnership taxation and planning.  In addition, she works with trusts and estates, compensation and retirement planning and succession issues. Carolyn also has substantial involvement with government contractors and the complex issues they encounter.
"Carolyn brings a wealth of tax knowledge and business experience and she is a welcome addition to the firm and its leadership team," said Chip Helme, Thompson Greenspon's managing principal. "We look forward to the positive impact Carolyn will have on our clients and the future success of Thompson Greenspon."
Prior to joining the firm, Carolyn worked for a local Metro DC accounting firm.  She has authored many tax articles and has been a frequent speaker and instructor to groups and associations on tax and other business related issues. Carolyn received a BS from Merrimack College, a JD from the University of Denver College of Law, and a Masters of Law degree in Taxation from Georgetown University.
Information provided on this web site "Site" by Thompson Greenspon is intended for reference only. The information contained herein is designed solely to provide guidance to the user, and is not intended to be a substitute for the user seeking personalized professional advice based on specific factual situations. This Site may contain references to certain laws and regulations which may change over time and should be interpreted only in light of particular circumstances. As such, information on this Site does NOT constitute professional accounting, tax or legal advice and should not be interpreted as such.
Although Thompson Greenspon has made every reasonable effort to ensure that the information provided is accurate, Thompson Greenspon, and its shareholders, managers and staff, make no warranties, expressed or implied, on the information provided on this Site, or about any other website which you may access through this Site. The user accepts the information as is and assumes all responsibility for the use of such information. Thompson Greenspon also does not warrant that this Site, various services provided through this Site, and any information, software or other material downloaded from this Site, will be uninterrupted, error-free, omission-free or free of viruses or other harmful components.
Information contained on this Site is protected by copyright and may not be reproduced in any form without the expressed, written consent of Thompson Greenspon. All rights are reserved.
Ready to talk to one of our specialists?
Our specialists are all seasoned professionals who have years of experience working within your industry. Reach out to us today to schedule a consultation.