Looking for 2020 Tax Filing Due Dates?  Click Here for the newest list.
---
On July 18, 2017, the Internal Revenue Service issued final and temporary regulations that updated the due dates and rules for extensions of time to file for certain tax returns and information returns. These regulations are applicable for returns filed on or after July 20, 2017, however, many of the statutory changes were effective December 31, 2015, and those statutory changes supersede these final regulations.
These final regulations reflect the statutory changes of several bills passed by Congress late in 2015 that contained provisions that affect items that aren't related to the main bill. The "Surface Transportation and Veteran's Health Care Choice Improvement Act of 2015" and the "Protecting Americans from Tax Hikes Act of 2015" both contained such items.
Whenever a regular tax filing date falls on a Saturday, Sunday, or a legal observed holiday in the District of Columbia, the due date for returns is pushed to the next business day.  In 2018, several due dates will be adjusted because of this rule: the Individual and FBAR due date; the C Corporation due date; the Form 1041 due date and extended due date; and the Partnership extended due date.
For calendar year tax returns reporting 2017 information that are due in 2018, the following due dates will apply.
Form
 2018 Filing Due Date (Tax Year 2017)

Form W-2 (electronic or mail)

Form 1065 – Partnerships

Form 1120S – S Corporations

Form 1040 – Individuals

FinCEN 114 – FBAR (will be allowed to extend)

January 31st

March 15th

March 15th

April 17th 

April 17th

Form 1041 – Trusts and Estates

Form 1120 – C Corporations

Form 990 Series – Tax Exempt Org

Form 5500 Series – Employee Benefit Plan

April 17th

April 17th

May 15th

July 31st

Form

Form 1065 Extended Return

Form 1120S Extended Return

Extended Due Dates

September 17th 

September 17th

Form 1041 Extended Return

Form 1120 Extended Return

Form 1040 Extended Return

FinCEN 114 (Extended with Form 1040)

Form 990 Series Extended Return

October 1st

October 15th

October 15th

October 15th

November 15th

Form 5500 Series Extended Return

November 15th

 

 
For fiscal year filers:
Partnership and S Corporation tax returns will be due the 15th day of the third month after the end of their tax year. The filing date for S Corporations is unchanged.

C Corporation tax returns will be due the 15th day of the fourth month after the end of the tax year. A special rule to defer the due date change for C Corporations with fiscal years that end on June 30 defers the change until December 31, 2025 – a full ten years.

Employee Benefit Plan tax returns are due the last day of the seventh month after the plan year ends.
It is important to check when tax returns are due for all states in which taxpayers operate, because individual states may not conform to the Federal filing dates.
Changes include:
Filers of U.S. Return of Partnership Income (Form 1065) will have a longer extension period, a maximum of 6 months, rather than the current 5 month extension, leaving the former (2015 and prior years) extended due date in place (September 15th for calendar year taxpayers.)

U.S. Income Tax Return for Estates and Trusts (Form 1041) will have a maximum extension of five and a half months, two weeks longer than the former (2015 and prior years) five month extension.

Annual Return/Report of Employee Benefit Plans will have a maximum automatic extension of three and a half months.

Report of Foreign Bank and Financial Accounts (FinCEN 114, FBAR) will be due on the same due date as the individual Form 1040 and permitted to extend for six months, thus aligning the FBAR reporting with the individual tax return reporting. Additionally, the IRS may waive the penalty for failure to file a timely extension request for any taxpayer required to file for the first time.

Filers of Form 990 (series) will now have an automatic 6 month extension period, ending on November 15th for calendar year filers, rather than a 3 month period.
If you have any questions about these new due dates and the impact on your tax filings, please contact one of our qualified tax professionals at 703.385.8888.
If you found this interesting, you may want to check out our 2018 Tax Rates Download available in our Resource Library.
---
Written by: Erin Kidd, EA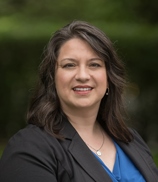 Erin Kidd is the Tax Individual Practice Supervisor at Thompson Greenspon and has nearly a decade of tax experience specializing in individual taxation. Throughout her career, she has focused on simplifying complex tax issues and educating clients to maximize their tax benefits and plan for future events. Erin is responsible for the review of individual Federal and multi-state tax returns, managing the firm's Military Spouse Remote Preparer Program, preparation of individual tax returns with international taxation and reporting requirements, and assisting with the resolution of client issues with Federal and State Taxing Authorities. 
Erin holds a Bachelor's and Master's Degree in Business Administration from Morehead State University, is an Enrolled Agent, a federally licensed tax preparer who has unlimited rights to practice before the IRS, and an Accredited Financial Counselor ®. She has been recognized by the Garrison Commands of West Point, NY and Fort Leavenworth, KS for her contributions to the military community for her work with the installations' Volunteer Income Tax Assistance Centers
---
Information provided on this web site "Site" by Thompson Greenspon is intended for reference only. The information contained herein is designed solely to provide guidance to the user, and is not intended to be a substitute for the user seeking personalized professional advice based on specific factual situations. This Site may contain references to certain laws and regulations which may change over time and should be interpreted only in light of particular circumstances. As such, information on this Site does NOT constitute professional accounting, tax or legal advice and should not be interpreted as such.
Although Thompson Greenspon has made every reasonable effort to ensure that the information provided is accurate, Thompson Greenspon, and its shareholders, managers and staff, make no warranties, expressed or implied, on the information provided on this Site, or about any other website which you may access through this Site. The user accepts the information as is and assumes all responsibility for the use of such information. Thompson Greenspon also does not warrant that this Site, various services provided through this Site, and any information, software or other material downloaded from this Site, will be uninterrupted, error-free, omission-free or free of viruses or other harmful components.
Information contained on this Site is protected by copyright and may not be reproduced in any form without the expressed, written consent of Thompson Greenspon. All rights are reserved.
Ready to talk to one of our specialists?
Our specialists are all seasoned professionals who have years of experience working within your industry. Reach out to us today to schedule a consultation.