On December 20, 2019, the "Taxpayer Certainty and Disaster Tax Relief Act of 2019" was signed into law for the 2020 fiscal year. The legislation included a provision which has repealed IRC Section 512(a)(7), known as the "Parking Tax" for tax-exempt entities, as well as a provision that simplified the net investment income tax imposed on private foundations.
The Parking Tax was originally enacted in 2017 as part of the "Tax Cuts and Jobs Act". This required tax-exempt entities to recognize unrelated business taxable income ("UBTI") for amounts paid as qualified transportation fringe benefits provided to employees. Qualified transportation fringe benefits include all amounts paid by the employer to the employee for public transportation, as well as the use of parking. The Taxpayer Certainty and Disaster Relief Act of 2019 repeals the Parking Tax retroactively to the date of its enactment.
Prior to the passage of the "Taxpayer Certainty and Disaster Relief Act of 2019", private foundations were subject to a 2% tax rate on all net investment income. If certain requirements were met, foundations were able to reduce this tax rate from 2% to 1%. The process in determining the tax rate has now been simplified by eliminating the two tax rate system and replacing it with a flat rate of 1.39%. The new tax rate is applicable to any foundations that have a tax year beginning after December 20, 2019.
---
Written by Eric Goble, JD, EA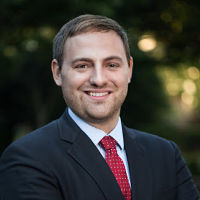 Eric Goble is a Senior Tax Accountant at Thompson Greenspon and began at the firm in July of 2016.  He specializes on Individuals, Nonprofits and Trusts and Estates. He also enjoys helping his clients with tax planning throughout the year to help prepare them for the future.
Eric graduated from Hartwick College with a double major in Economics and Political Science with a minor in Finance, where he swam on the swim team.  Eric also attended Syracuse University College of Law where he earned his Juris Doctor with a certificate in estate planning.  He earned his Enrolled Agent license in 2019.
Information provided on this web site "Site" by Thompson Greenspon is intended for reference only. The information contained herein is designed solely to provide guidance to the user, and is not intended to be a substitute for the user seeking personalized professional advice based on specific factual situations. This Site may contain references to certain laws and regulations which may change over time and should be interpreted only in light of particular circumstances. As such, information on this Site does NOT constitute professional accounting, tax or legal advice and should not be interpreted as such.
Although Thompson Greenspon has made every reasonable effort to ensure that the information provided is accurate, Thompson Greenspon, and its shareholders, managers and staff, make no warranties, expressed or implied, on the information provided on this Site, or about any other website which you may access through this Site. The user accepts the information as is and assumes all responsibility for the use of such information. Thompson Greenspon also does not warrant that this Site, various services provided through this Site, and any information, software or other material downloaded from this Site, will be uninterrupted, error-free, omission-free or free of viruses or other harmful components.
Information contained on this Site is protected by copyright and may not be reproduced in any form without the expressed, written consent of Thompson Greenspon. All rights are reserved.
Ready to talk to one of our specialists?
Our specialists are all seasoned professionals who have years of experience working within your industry. Reach out to us today to schedule a consultation.