The year 2020 is now over and many people are saying, "Thank goodness!" The COVID-19 pandemic has caused us all to dramatically change our normal routines, alienated us from friends and family, and resulted in the shutdown of many businesses. But for those businesses that have survived and remain income steady, there is still year end tax planning to do. With the current IRS rules stating that PPP loan expenses are non-deductible, many businesses are left with large amounts of taxable income that they never would have anticipated.
One tried and true year end planning technique has to do with depreciation. There are tax depreciation elections that enable a business to deduct the full costs of 2020 property and equipment additions. The two most popular elections are:
Section 179
Essentially, Section 179 of the IRS tax code allows businesses to deduct the full purchase price of qualifying property and equipment (most tangible personal property used more than 50% for business purposes) and/or off-the-shelf software purchased or financed during the year. This means that if you buy a piece of qualifying equipment, you can deduct the full cost, subject to taxable income limitations discussed below, from your gross taxable income. Sec. 179 was an incentive created by the government to encourage businesses to buy equipment and invest in what they do, and in exchange for that spending they could deduct that cost. As such, if you purchase a $100,000 piece of equipment before the end of the year and put it into service (meaning it is ready and available for use even if it is not used), then you can deduct the full cost of that piece of equipment against your taxable income (note: if there is a taxable loss for the year, then Sec. 179 could be carried over to the subsequent year).
The Section 179 expense deduction limit for 2020 is $1,040,000 and starts to phase out when total property, plant and equipment purchases for the year exceed $2,590,000. The Section 179 election is typically more advantageous than the Section 168(k) bonus depreciation (see below) when it comes to states, as more states allow all or a portion of Section 179 expense deduction when they don't allow any bonus deprecation at all. Therefore, taxpayers can have a state tax due when no Federal tax is due if there is a large depreciation add-back due to bonus depreciation taken for Federal purposes.
Section 168(k) Bonus Depreciation
The Tax Cuts and Jobs Act (TCJA) enacted in 2017 increased the bonus depreciation percentage from 50% to 100% for qualified property acquired and placed in service after September 27, 2017 but before January 1, 2023. Qualified property consists of depreciable business assets with a recovery period of 20 years or less and other certain types of property. The bonus depreciation election is automatic unless one elects out by making a disclosure on their income tax return. Like the Sec. 179 expense deduction, the cost of qualifying property is allowed a 100% deduction in the year of purchase/year placed in service. As noted above, be aware that many states do not conform to the Federal deduction and one could see large add-backs to income for state purposes.
In a year of so many changes, one thing that holds true is that businesses can rely on depreciation deductions and advantages to help bring down their taxable income burden before the end of the year. The rules can be complicated, so please reach out to your trusted advisors at Thompson Greenspon to walk you through the process.
© 2021
---
Written by: Tricia Neale, CPA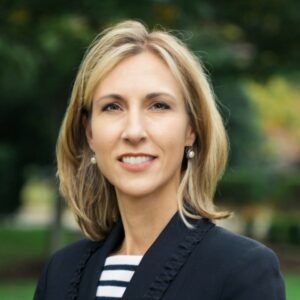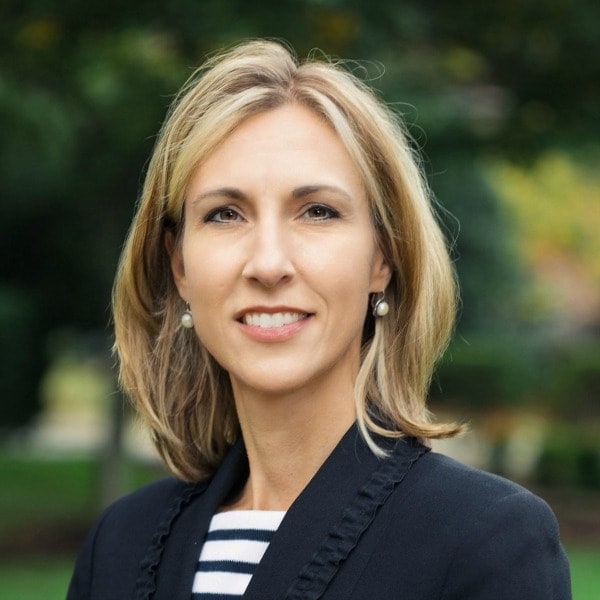 Tricia Neale is a tax manager at Thompson Greenspon and joined the firm in 1997 becoming a manager in the accounting and audit department in 2002.  In 2004, Tricia left her position as Audit Manager and took a position as a controller for a construction company.  Tricia returned to Thompson Greenspon as a tax supervisor in November 2005 and works in the areas of construction, real estate, government contracting, and service-related industries. Her experience includes the review of Federal and multi-state tax returns, as well as tax planning strategies for a variety of clients.
Tricia holds a Bachelor of Science degree in Accounting from George Mason University and has throughout her career participated in continuing education programs. She is a member of the American Institute of Certified Public Accountants and the Virginia Society of Certified Public Accountants and takes an active role in the community both professionally and personally. Tricia has held current and previous board of director and treasurer positions over a variety of organizations including a local cemetery, women's ministries, and stewardship committees for her church. Tricia has also been a Sunday School teacher and assistant of 3 & 4-year-olds for more than 20 years.
Tricia has been selected by her peers as one of the best CPAs in Virginia ("Super CPA") in 2006 and 2013, as recognized by the Virginia Society of Certified Public Accountants and Virginia Business Magazine. In addition, she was awarded Thompson Greenspon's "And Then Some" employee of the year award in 2000 and 2011 in recognition of her dedication to client service.
Information provided on this web site "Site" by Thompson Greenspon is intended for reference only. The information contained herein is designed solely to provide guidance to the user, and is not intended to be a substitute for the user seeking personalized professional advice based on specific factual situations. This Site may contain references to certain laws and regulations which may change over time and should be interpreted only in light of particular circumstances. As such, information on this Site does NOT constitute professional accounting, tax or legal advice and should not be interpreted as such.
Although Thompson Greenspon has made every reasonable effort to ensure that the information provided is accurate, Thompson Greenspon, and its shareholders, managers and staff, make no warranties, expressed or implied, on the information provided on this Site, or about any other website which you may access through this Site. The user accepts the information as is and assumes all responsibility for the use of such information. Thompson Greenspon also does not warrant that this Site, various services provided through this Site, and any information, software or other material downloaded from this Site, will be uninterrupted, error-free, omission-free or free of viruses or other harmful components.
Information contained on this Site is protected by copyright and may not be reproduced in any form without the expressed, written consent of Thompson Greenspon. All rights are reserved.
Ready to talk to one of our specialists?
Our specialists are all seasoned professionals who have years of experience working within your industry. Reach out to us today to schedule a consultation.