In a March 15, 2022 news release, the Small Business Administration (SBA) announced an additional deferral period for existing Economic Injury Disaster Loan (EIDL) repayments. The new total deferment period is now 30 months with this new extension for principal and interest payments on existing approved EIDL.
Important Details
The extension is effective for all COVID-EIDL approved in calendar years, 2020 through 2022
From the date of the note, loans have a total deferment of 30 months
Interest will continue to accrue on the notes
Payments are not required, but borrowers may choose to make full or partial payments
The SBA will send regular reminders to borrowers via email, but will not send monthly payment notices
Borrowers will be required to make regular principal and interest payments beginning 30 months from the date of the note
Deferments may result in balloon payments
Borrowers must contact their SBA servicing center to stop the recurring payments during the deferment period; any prepaid authorized debits or recurring payments currently setup will not stop automatically
Those borrowers with questions may contact the SBA's COVID EIDL Customer Service Center at 833-853-5638. They may also email the SBA at . Other resources can be found on the following webpages:  http://www.sba.gov/local-assistance and http://www.sba.gov/relief
---

Written by Erin Kidd, EA, AFC®, MBA: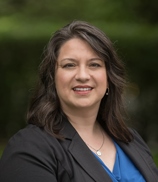 Erin Kidd is the Special Projects Manager at Thompson Greenspon and has nearly a decade of tax experience specializing in individual taxation. Throughout her career, she has focused on simplifying complex tax issues and educating clients to maximize their tax benefits and plan for future events.
Erin holds a Bachelor's and Master's Degree in Business Administration from Morehead State University, is an Enrolled Agent, a federally licensed tax preparer who has unlimited rights to practice before the IRS, and an Accredited Financial Counselor ®. She has been recognized by the Garrison Commands of West Point, NY and Fort Leavenworth, KS for her contributions to the military community for her work with the installations' Volunteer Income Tax Assistance Centers.
---
Information provided on this web site "Site" by Thompson Greenspon is intended for reference only. The information contained herein is designed solely to provide guidance to the user, and is not intended to be a substitute for the user seeking personalized professional advice based on specific factual situations. This Site may contain references to certain laws and regulations which may change over time and should be interpreted only in light of particular circumstances. As such, information on this Site does NOT constitute professional accounting, tax or legal advice and should not be interpreted as such.
Although Thompson Greenspon has made every reasonable effort to ensure that the information provided is accurate, Thompson Greenspon, and its shareholders, managers and staff, make no warranties, expressed or implied, on the information provided on this Site, or about any other website which you may access through this Site. The user accepts the information as is and assumes all responsibility for the use of such information. Thompson Greenspon also does not warrant that this Site, various services provided through this Site, and any information, software or other material downloaded from this Site, will be uninterrupted, error-free, omission-free or free of viruses or other harmful components.
Information contained on this Site is protected by copyright and may not be reproduced in any form without the expressed, written consent of Thompson Greenspon. All rights are reserved.
Ready to talk to one of our specialists?
Our specialists are all seasoned professionals who have years of experience working within your industry. Reach out to us today to schedule a consultation.