If you are a construction subcontractor in Virginia, come the first of the year, you may see a shift in the timing of when you are paid. Starting on January 1, 2023, Virginia has instituted a ban on the "pay-if-paid" clauses in construction contracts that put a burden on subcontractors when the general contractor was not timely paid by the project owners. The new law also requires that project owners pay the general contractor within 60 days of receipt of an invoice.
The "Pay-if-Paid" clause meant that a general contractor or higher tier contractor did not have to pay a subcontractor for work unless and until their customer or project owner paid the contractor for that work. The change in the law now shifts much of the risk of nonpayment off of the contractor.
In April 2022, Virginia Governor, Glenn Youngkin, signed into law the statute that prohibits the "pay-if paid" clause in construction contracts. The law now requires all public contracts to include a payment clause that makes the contractor "liable for the entire amount owed to any subcontractor with which it contracts". The law expressly states, "payment by the party contracting with the contractor shall not be a condition precedent to payment to any lower-tier subcontractor, regardless of that contractor receiving payment for amounts owed to that contractor." The only caveat being unless the subcontractor did not comply with the terms of the contract.
In regard to private construction contracts, the law also deems any provision unenforceable where language is used that notes that payment from a higher-tier party is a condition precedent to the contractor's obligation to make a payment to the subcontractor. The only relief to general contractors in private contracts is in situations where the higher-tier party is insolvent. Virginia went a step further and added provisions for "pay-when-paid" for private contracts which provides a timeframe for how long a contractor can take to pay a subcontractor when payment is received. The timeframe notes that payment to the subcontractors should be made by the earlier of (1.) 60 days of satisfactory completion of the work that the subcontractor has invoiced for, or (2.) 7 days after the receipt of payment from the higher tier contractor or project owner.
Contractors should note that the new law still entitles higher-tier contractors and project owners to withhold payments, to include retainage, where the contractors have notified the lower tier subcontractors in writing of their intent to withhold payment and the reason why.
As subcontractors start to negotiate new contracts executed on or after January 1, 2023, we recommend an added focus be put on the venue and disputes section of the contract to determine which state law resides over the contract.  This new law will not be enforceable if the venue stated in the contract is outside Virginia, even if the job is located in Virginia. As always, we recommend you consult your construction attorney and know your contract terms.
---
Written by Tricia Neale, CPA: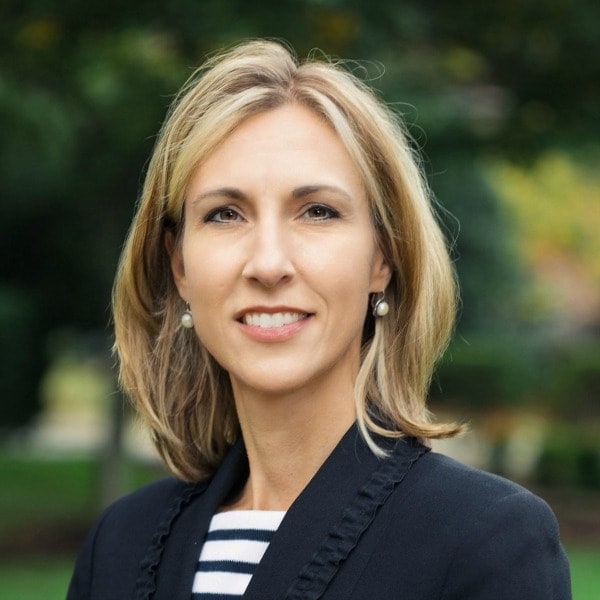 Tricia Neale is a tax manager at Thompson Greenspon and joined the firm in 1997 becoming a manager in the accounting and audit department in 2002. In 2004, Tricia left her position as Audit Manager and took a position as a controller for a construction company. Tricia returned to Thompson Greenspon as a tax supervisor in November 2005 and works in the areas of construction, real estate, service-related industries and mergers and acquisitions. Her experience includes the review of Federal and multi-state tax returns, as well as tax planning strategies for a variety of clients.
Tricia holds a Bachelor of Science degree in Accounting from George Mason University and has throughout her career participated in continuing education programs. She is a member of the American Institute of Certified Public Accountants and the Virginia Society of Certified Public Accountants and takes an active role in the community both professionally and personally. Tricia has held current and previous board of director and treasurer positions over a variety of organizations including a local cemetery, women's ministries, and stewardship committees for her church.
---
Information provided on this web site "Site" by Thompson Greenspon is intended for reference only. The information contained herein is designed solely to provide guidance to the user, and is not intended to be a substitute for the user seeking personalized professional advice based on specific factual situations. This Site may contain references to certain laws and regulations which may change over time and should be interpreted only in light of particular circumstances. As such, information on this Site does NOT constitute professional accounting, tax or legal advice and should not be interpreted as such.
Although Thompson Greenspon has made every reasonable effort to ensure that the information provided is accurate, Thompson Greenspon, and its shareholders, managers and staff, make no warranties, expressed or implied, on the information provided on this Site, or about any other website which you may access through this Site. The user accepts the information as is and assumes all responsibility for the use of such information. Thompson Greenspon also does not warrant that this Site, various services provided through this Site, and any information, software or other material downloaded from this Site, will be uninterrupted, error-free, omission-free or free of viruses or other harmful components.
Information contained on this Site is protected by copyright and may not be reproduced in any form without the expressed, written consent of Thompson Greenspon. All rights are reserved.
Ready to talk to one of our specialists?
Our specialists are all seasoned professionals who have years of experience working within your industry. Reach out to us today to schedule a consultation.