Since 1956, Thompson Greenspon has provided audit, accounting, financial reporting, tax, consulting and advisory services to a broad spectrum of clients.
See our firm's storied history in the timeline below:
1956
On May 1, 1956, Gerry Thompson & Irv Greenspon officially established the CPA firm, Thompson Greenspon. Prior to the founding, Gerry and Irv worked together at a DC-based CPA firm. Gerry started at that firm in 1952 after his service in the Navy, and Irv in 1954 after his service in the Army. Gerry, Irv, and fellow co-worker, Henry Willard, worked together for 2 years before deciding to open their own firm in Fairfax, VA, where Gerry had grown up and went to high school.
1956
In 1956, there was no such thing as the beltway, I-66, Fairfax County Parkway, Tysons Corner or George Mason University. Route 50 was the main route to Washington and Dulles Airport was just in the planning stages. It was a slower pace than Washington, DC - but for Gerry, Irv and Henry, the town of Fairfax seemed bursting with development and the perfect place to found their business.
The firm opened its doors with just 3 employees in a rented room of a law firm basement in downtown Fairfax. Henry's wife, Marge, eventually joined as their secretary and 4th employee.
1957
The construction boom in Fairfax was in full force and Thompson Greenspon formed its roots with a few key construction & building clients.
While serving in the Army, Irv worked as part of the army audit agency (forerunner to DCAA) and was responsible for auditing government contracts.  With this background, Irv was also able to build a small base of key government contracting clients in addition to our growing construction niche.
1962
Gerry and Irv always followed the philosophy that you "should never be afraid to hire someone smarter than you." With that mindset in place, Thompson Greenspon was growing with talented staff and bursting at the seams in their tiny office. The firm built their own office building at 3930 Walnut Street, Fairfax, VA to accommodate this growth.
1966
Thompson Greenspon was one of the first accounting firms in Northern Virginia to invest in electronic processing for payroll & bookkeeping work, and purchased the IBM Electronic Accounting Machine #407. After a year or so, IBM came out with a not-so-small office computer – the IBM 360 series. The firm decided to take the plunge and rent this equipment for $7,500 a month – which equates to around $55,000 in today's world! Luckily, the hefty investment paid off and the firm's accounting practice began to grow.
1970
Giving back to the community was, and still is, a central part of the firm's mission.  Our leadership in the business community is recognized by many local and national leaders, including President Gerald Ford.
1976
The firm changed its name to Thompson, Greenspon & Co. P.C.
1979
Linwood Watson merged his firm with Thompson Greenspon, bringing a small group of additional employees to the company.   To accommodate their growth, an addition was added to the building.
Linwood Watson later became Managing Principal as Gerry Thompson approached retirement.
1981
Gerry Thompson was appointed by the Governor and confirmed by the Virginia General Assembly to a 5-year term on the Virginia State Board of Accountancy, where he was ultimately appointed the Chairman.
1983
Current day Principal Bucky White joins the firm.
1984
Gerry was awarded a Virginia Society Certificate of Honor.
1986
Current day Managing Principal Chip Helme joins the firm.
1990
Principal Tom Miller joins the firm.
1992
Co-Founder, Irv Greenspon, retired from the firm.
1995
Tom Cox became Managing Principal of the firm, giving him responsibility for the overall guidance and direction of the firm.
1997
Linwood Watson retired from the firm.
2002
After more than 35 years on Walnut Street, Thompson Greenspon moved to their current office space on Ridge Top Road.
2002
Current day Principal Natalie Anzzolin joins the firm.
2003
Co-Founder, Gerry Thompson, retired from the firm.
2007
Chip Helme became the current Managing Principal of the firm.
2014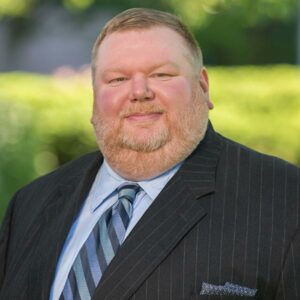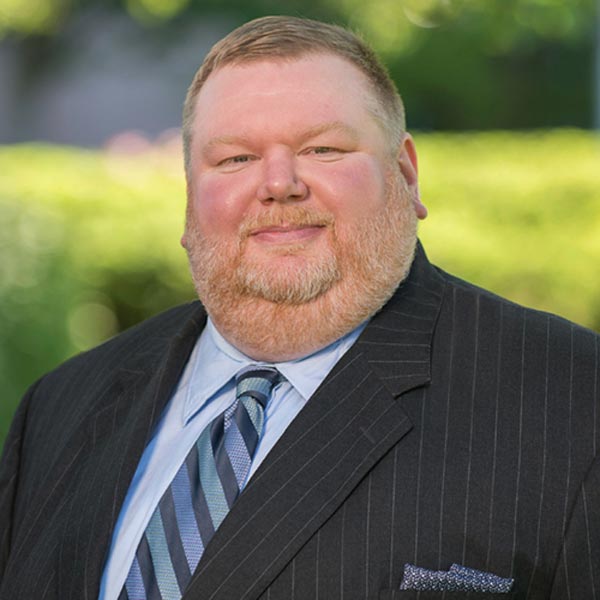 Current day Principal Eric Fletcher joins the firm.
2014
Thompson Greenspon refreshed their brand with a new logo, tagline and website!  Thompson, Greenspon & Co., P.C. went full circle and began d/b/a Thompson Greenspon, as it was in its founding.
2014
The Washington Post names Thompson Greenspon a "Top Workplace" for the first of many years to come.
2015
Thompson Greenspon is named one of Inside Public Accounting's Top 300 firms in the country for the first of many years to come.
2016
Current day Principal Carolyn Quill joins the firm.
2017
Thompson Greenspon is named "Best of Accounting" based on a client satisfaction survey for the first time.
2018
Andrew Henderson is named Principal of the firm.
2019
Thompson Greenspon is named as one of the Washington Post's Top Work Places for the sixth consecutive year.
2019
Gray Coyner and Tim Wilson are named Principals of the firm.
2019
Thompson Greenspon is named "Best of Accounting" based solely on client satisfaction for the third year in a row.
2022
Current day Principal Tracy Morey joins the firm.