Mark your calendars!  The calendar year 2020 due dates for Tax Year 2019 tax returns is now available.  For 2019 filings only two date filing dates have been adjusted for weekend occurrences. Whenever a regular tax filing date falls on a Saturday, Sunday, or a legal observed holiday in the District of Columbia, the due date for returns is pushed to the next business day.
In prior years, in addition to weekend statutory due date appearances, the Form 1040 and Form 1120 due dates have been adjusted due to the Emancipation Day observance in the District of Columbia.  The observance is typically on April 16th, no matter what day of the week the holiday falls and thus does not impact the filing date for 2019 returns.
For calendar year tax returns reporting 2019 information that are due in 2020, the following due dates will apply.  Visit our Resource Library for a printable list of business 2020 due dates.
Please note that as of 3/27/20 changes due to COVID-19 National Emergency have changes some of the dates below.
Form

 2020 Filing Due Date (Tax Year 2019)

Form W-2 & certain 1099-Misc (electronic or mail)

Form 1065 – Partnerships

Form 1120-S – S Corporations

Form 1040 – Individuals

January 31st

March 16th 

March 16th 

July 15th

Form 1041 – Trusts and Estates

Form 1120 – C Corporations

Form 990 series – Tax Exempt Organizations 

Form 5500 series – Employee Benefit Plan

July 15th

July 15th 

May 15th 

July 31st

Form 1065 Extended Return

Form 1120-S Extended Return

Form 1041 Extended Return

Form 1120 Extended Return

Form 1040 Extended Return

September 15th

September 15th

September 30th

October 15th

October 15th

FinCEN 114 (Extended with Form 1040)
October 15th

Form 5500 series – Employee Benefit Plan Extended Return

October 15th
Form 990 series – Tax Exempt Organization Extended Return
November 16th
*Please note: Some of the above due dates are different from standard filing dates due to holidays or weekends.
For fiscal year filers:
Partnership and S Corporation tax returns will be due the 15th day of the third month after the end of their fiscal tax year.
C Corporation tax returns will be due the 15th day of the fourth month after the end of their fiscal tax year. A special rule to defer the due date change for C Corporations with fiscal years that end on June 30th defers the change until December 31, 2025.
Employee Benefit Plan tax returns are due the last day of the seventh month after the plan year ends.
It is important to confirm when tax returns are due for all states in which taxpayers operate, because individual states may not conform to the Federal filing dates.
Estimated Tax Payment Due Dates
In addition to the statutory due dates listed above, estimated tax payments also have their own due date schedule.  Often, taxpayers are confused on the due dates for estimated tax payments since they do not fall on a typical quarter end.  The first quarter estimated tax payment is due the same time as the prior year's tax or extension payment is due. The fourth quarter payment is due in the year following the tax year. This is practically the only time a payment made in a following year impacts the prior year tax return for cash basis taxpayers. 
Our tax system is a "pay as you go" system, meaning that taxpayers are expected to pay in tax, on at least quarterly basis, for the income they have earned.  If there is adequate withholding by employers, then this can be a seamless process.  However, some taxpayers, especially those with dual incomes, fluctuating income or significant passive income or those who are high earners, or self-employed may find themselves under-withheld at tax time.  In addition to a significant tax bill, these taxpayers may also find themselves with an underpayment penalty.
The due dates for estimated tax payments are listed below.
| | |
| --- | --- |
| Estimated Tax Payments | Estimated Payment Due Date |
| 1st Quarter | April 15th |
| 2nd Quarter | June 15th |
| 3rd Quarter | September 15th |
| 4th Quarter | January 15th of the next year |
If you have any questions about these due dates and the impact on your tax filings, please contact one of our qualified tax professionals.
© 2019
---
Written by: Erin Kidd, EA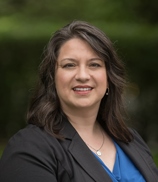 Erin Kidd is the Tax Individual Practice Supervisor at Thompson Greenspon and has nearly a decade of tax experience specializing in individual taxation. Throughout her career, she has focused on simplifying complex tax issues and educating clients to maximize their tax benefits and plan for future events. Erin is responsible for the review of individual Federal and multi-state tax returns, managing the firm's Military Spouse Remote Preparer Program, preparation of individual tax returns with international taxation and reporting requirements, and assisting with the resolution of client issues with Federal and State Taxing Authorities.
Erin holds a Bachelor's and Master's Degree in Business Administration from Morehead State University, is an Enrolled Agent, a federally licensed tax preparer who has unlimited rights to practice before the IRS, and an Accredited Financial Counselor ®. She has been recognized by the Garrison Commands of West Point, NY and Fort Leavenworth, KS for her contributions to the military community for her work with the installations' Volunteer Income Tax Assistance Centers.