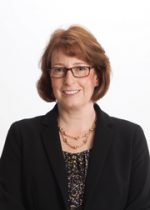 Thompson Greenspon is pleased to welcome Carolyn Quill, CPA, JD, LL.M. as a principal of the firm.
Carolyn joins Thompson Greenspon with more than 25 years of public accounting experience as a tax professional. Throughout her career, Carolyn's experience has included working with large multi-state and closely held businesses, their owners and executives, as well as extensive involvement in individual and partnership taxation and planning.  In addition, she works with trusts and estates, compensation and retirement planning and succession issues. Carolyn also has substantial involvement with government contractors and the complex issues they encounter.
"Carolyn brings a wealth of tax knowledge and business experience and she is a welcome addition to the firm and its leadership team," said Chip Helme, Thompson Greenspon's managing principal. "We look forward to the positive impact Carolyn will have on our clients and the future success of Thompson Greenspon."
Prior to joining the firm, Carolyn worked for a local Metro DC accounting firm.  She has authored many tax articles and has been a frequent speaker and instructor to groups and associations on tax and other business related issues. Carolyn received a BS from Merrimack College, a JD from the University of Denver College of Law, and a Masters of Law degree in Taxation from Georgetown University.