In the first round of EIDL grants in March of 2020, funds were quickly depleted, and many small business applicants received only a small portion, if any, of the original full EIDL amount of $10,000. As part of the Economic Aid to Hard-Hit Small Businesses, Non-Profits, and Venues Act that was signed into law on December 27, 2020, the Small Business Administration (SBA) announced a new program called the COVID-19 Targeted EIDL Advance to assist businesses located in low-income communities with funds to support business continuity, resiliency, and business adaptation to current pandemic circumstances.
Interestingly, no action is required for applicants. The SBA will first reach out to those businesses that already received a partial EIDL Advance ($1,000 to $9,000). Once those applicants have all been contacted, the SBA will move to those applicants who applied for the original EIDL on or before December 27, 2020 but were denied funds due to lack of program funding. All communications will be sent from an official government email with the @sba.gov address. These communications will be sent in the next few weeks containing instructions to determine eligibility and submission of supporting documentation. Businesses are cautioned to not send sensitive information to any address that does contain the official government ending in the actual address – not just the address that is displayed.
Businesses that received partial EIDL funds may qualify for the new Targeted EIDL Advance if they meet the following criteria:
Are located in a low-income community as defined in Section 45D(e) of the Internal Revenue Code.  The SBA will provide additional details on how low-income communities will be identified on their Coronavirus Relief Options page.  AND
Can demonstrate more than 30% reduction in revenue during an 8 week period beginning on March 2, 2020 or later.  Documentation will be required.
Applicants that did not receive original EIDL funds due to lack of funding will also need to meet the 300 or fewer employees threshold.    Additionally, all applicants may be asked to provide an IRS Form 4506-T to authorize the SBA to request tax return information on the applicant's behalf.
Please note that the business entities eligible for the EIDL, include sole proprietors, independent contractors, and private, nonprofit entities. Agricultural enterprises are not eligible.
The SBA emphasizes that the organization will reach out directly to applicants. Only prior applicants will be considered for the Targeted EIDL Advance.
Visit the Small Business Administration's Frequently Asked Questions about the Targeted EIDL Advance for more information.
Visit Thompson Greenspon's COVID-19 resource page for frequently updated articles, links, and updated information or contact us if we can be of assistance.
© 2021
---
Written by: Erin Kidd, EA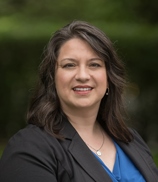 Erin Kidd is the Tax Individual Practice Supervisor at Thompson Greenspon and has nearly a decade of tax experience specializing in individual taxation. Throughout her career, she has focused on simplifying complex tax issues and educating clients to maximize their tax benefits and plan for future events. Erin is responsible for the review of individual Federal and multi-state tax returns, managing the firm's Military Spouse Remote Preparer Program, preparation of individual tax returns with international taxation and reporting requirements, and assisting with the resolution of client issues with Federal and State Taxing Authorities.
Erin holds a Bachelor's and Master's Degree in Business Administration from Morehead State University, is an Enrolled Agent, a federally licensed tax preparer who has unlimited rights to practice before the IRS, and an Accredited Financial Counselor ®. She has been recognized by the Garrison Commands of West Point, NY and Fort Leavenworth, KS for her contributions to the military community for her work with the installations' Volunteer Income Tax Assistance Centers.
Information provided on this web site "Site" by Thompson Greenspon is intended for reference only. The information contained herein is designed solely to provide guidance to the user, and is not intended to be a substitute for the user seeking personalized professional advice based on specific factual situations. This Site may contain references to certain laws and regulations which may change over time and should be interpreted only in light of particular circumstances. As such, information on this Site does NOT constitute professional accounting, tax or legal advice and should not be interpreted as such.
Although Thompson Greenspon has made every reasonable effort to ensure that the information provided is accurate, Thompson Greenspon, and its shareholders, managers and staff, make no warranties, expressed or implied, on the information provided on this Site, or about any other website which you may access through this Site. The user accepts the information as is and assumes all responsibility for the use of such information. Thompson Greenspon also does not warrant that this Site, various services provided through this Site, and any information, software or other material downloaded from this Site, will be uninterrupted, error-free, omission-free or free of viruses or other harmful components.
Information contained on this Site is protected by copyright and may not be reproduced in any form without the expressed, written consent of Thompson Greenspon. All rights are reserved.
Ready to talk to one of our specialists?
Our specialists are all seasoned professionals who have years of experience working within your industry. Reach out to us today to schedule a consultation.